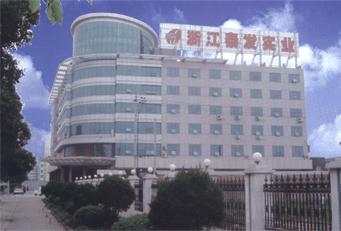 Zhejiang Taifa Machinery & Electronics Industrial Co., which was established in June, 1996, is located in Luqiao district of Taizhou City,Zhejiang, China. It is near to both the airport and the 104 highway, thus enjoys convenient transportation options. Taifa has two subsidiaries, they are: Taifa Motorcycle Lamp Constituent Company and Taifa Stampings Constituent Company. For the present, it has owned over 500 employees and an excellent technology team.
Taifa Motorcycle Lamp Constituent Company, which possesses 16 advanced lamp production lines and has the capacity to produce more than 6,000 headlamps or more than 10,000 directional lamps every day, is specializing in making and developing all sorts of motorcycle lamp and motorcycle body parts. It is equiped with a complete set of lamps quality testing machines,including luminance testing machine, vibration testing machine, spray testing machine, salt spray machine and attack testing machine, etc. Further more, it has a desiging team which can design lamps according to the requirements of the customers independently. Its products have been awarded the "Excellent Products" award by the Zhejiang Car Industry Association. And the lamps are all approved E-mark and CCC certificates.
Taifa Stampings Constituent Company designs and produces all kinds of motorcar chassis stamping assemblies, brake pedal assemblies, hand brake assemblies and door retainer assemblies. It has the capacity to design and produce new moulds, and it also possesses all kinds of mould processing machines and testing machines. All of these products are technologically advanced, structurally stable and imminently usable.The company has the capacity to design and produce new mouldsmand it also possesses all kinds of mould processing machines and testing machines.
Taifa pays a lot attention to the product quality, and stick to the mission of "innovating and pursuing good quality, and respecting our customers." Because of this, Taifa is constantly gaining prestige in the market. It operates under ISO9001 guidelines, and with a highly efficient quality inspection system and an effective management system. Taifa also has got the certificates of ISO14001 environment systsem and TS16949 quality system. The whole production process from design and development to final product quality inspection is under this process control system.
The products have a respected name in China and are mainly exported to Europe, America, Japan and Southeast Asia. Taifa will continue to steadily improve its designing and production capacity with the development of the scientific and modern management methods, thus offer the customers products with higher quality, best price and timely delivery.